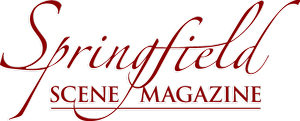 For More Advertising Information:
Call 217.753.2000
sales@ss-mag.com
To request a Media Kit send an email to:
mediakit@ss-mag.com
An automatic response will be sent to you with the rates and ad specifications.

Your advertising budget is finite, so you have some careful decisions to make about where to place your investment. Consider the following:Radio ads last about thirty seconds provided the consumer doesn't have satellite radio, which comes equipped in most new cars.TV commercials take up to one minute of the prospective consumer's attention; however, more and more consumers are now using DVRS and TIVO.Newspapers are thrown away daily and nationwide readership is on the decline.But glossy, colorful magazines get saved, are read again and again by multiple people per household and are often placed on coffee tables and office lobbies as a visual display as well as light reading. When an article catches the interest of the reader, he or she may keep the magazine for years – and with editorial content tailored to the Springfield area, featuring notable people, places and events, residents are sure to have their interest caught by our magazine.
Magazines are proven to be a good vehicle for advertising. Consumers find magazine ads less invasive and more involving than ads on television, radio or the Internet. Why annoy potential customers with loud commercials or intrusive Internet pop-ups when you can engage them with an ad that catches the eye and creates an impression that isn't frustration? (Source: Roper Public Affairs, Dynamic Logic)
Accepted formats are eps, jpg, tif, pdf, psd, InDesign, and Illustrator.
| | | | |
| --- | --- | --- | --- |
| Issue | Space Close | Material Deadline | On Sale/Shelf |
| Jan/Feb 15 | December 5 | December 12 | January 14 |
| March/April 15 | February 6 | February 13 | March 13 |
| May/June 15 | April 3 | April 10 | May 14 |
| July/Aug 15 | June 5 | June 12 | July 15 |
| Sept/Oct 15 | August 5 | August 12 | September 14 |
| Nov/Dec 15 | October 45 | October 12 | November 13 |
On Sale/Shelf Date is only an estimated date.
Distribution
CIRCULATION AND TARGET READERSHIP
5000 copies of Springfield Scene Magazine are published with each issue.
4600 copies are mailed to our target demographic of households in the $90,000 to $500,000 annual household income and our subscribers.  The remaining copies are distributed for marketing purposes at locations in downtown Springfield.
You can buy a copy for $5 at our office located in the AGT Building – 1315 W. Lawrence Ave., Springfield, IL 62704  as well as The Blue Door at Iles and Koke Mill behind Family Video and the Corkscrew on Chatham Rd.